Folding bag made of linen and leather. You can use it to collect mushrooms, forest fruits or you can have dog food in it. A loop for firesteel is also included (can be purchased separately). The pouch has a bottom metal loop that you can use to hang things through the carabiner.
5.5 x 13 cm (folded pouch size)
The product is a part of the Perunika system, which is designed so that the individual parts are compatible and together form one complete set for camping and bushcraft.
Related products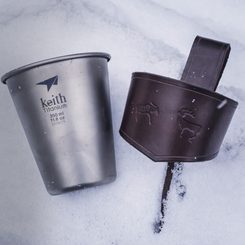 $52.25
Catalogue number: TIT50
1-2 weeks