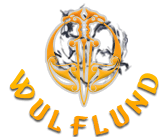 NEWGRANGE Silver Plated Celtic Pendant. Inspired by the spirals carved in the stones of Newgrange, Ireland. According to Irish mythology, Newgrange is one of the sidhe, or fairy-mounds, where the race of Gods and Goddesses, known as Tuatha Dé Danann, used to live. Material silver plated metal…
Silvered Celtic Pendant. Triskelion presents the never ending cycle of everything that flows over and over again. It should protect the wearer from evil and help to maintain high levels of energy, confidence and creativity. Material sterling silver Diameter 3.1 cm Price includes leather cord…
Celtic SUN Knot Silver Plated Pendant. Another talisman from our Celtic Knot Collection. Price includes leather cord with lobster claw clasp (see attached picture). Material silver plated metal alloy Size 3 cm in diameter
Overall length cca 82 cm. Blade length cca 68 cm. Guard width cca 13 cm. This sword is fully forged. Constructed for fencing.
Ancient Sword inspired by bronze swords of Hallstatt culture. We normally supply the sword with slightly sharp blade and the edge of the blade for collector's and stage play but we can make the blade ticker with rounded point so you can use the sword as a functional combat weapon. material iron…
LARGE SILVER PLATED CELTIC CROSS with Glass on Leather Cord Handmade in Bohemia.
Silver plated metal
Size 4 x 4 cm
TRISKELE Silver Plated Celtic Pendant on Leather Cord with Lobster Claw Clasp. Triskele, or Triskelion, represents the never ending cycle of everything that flows over and over again. The symbol should protect the wearer from evil and help to maintain high levels of energy, confidence and…
Silver Plated Celtic Pendant with Infinity Symbol and Triquetra on leather cord with metal closing mechanism. In modern mysticism, the infinity symbol has become identified with a variation of ouroboros, an ancient image of a snake eating its own tail. Material pewter, silver, leather Size approx…
Silver pendant of an oak leaf.
Material sterling silver
Size circa 1.6 x 3.5 cm
Weight 3.8 g
These trousers were sewn for purposes of Historical Iron Age (Celtic) Re-enactment group DAOINE CEILTE. They are partly machine and partly hand-sewn and material 100% comes from the nature (wool). It is also possible to use linen for Celtic trousers. We can discuss what materials are available by…
Functional Combat Sword of Celtic Design with Riveted Pommel. materia: high carbon steel 54SiCr6 hardness: 50 - 52 HRC overall length approx. 95 cm blade length approx. 77 cm width of guard 11 cm point of balance approx. 11 cm below the guard weight 1.1 kg
Large hemispherical iron helmet, decorated avantail is attached by rivets.  
Includes two bosses
Patinated
Made from 18 gauge steel
Design is taken from the 1st century (BCE) Gallic coin depicting a female warrior on a horse.
Material sterling silver
Size cca 2.9 cm in diameter
Weight cca 6.7 g
In most versions of the legend, King Arthur receives the Excalibur from the Lady of the Lake, when her hand, holding the sword, emerges from the water. King Arthur supposedly has the sword with him until his final battle. The sword is returned by being thrown into the water, and the hand of the…
Silver Celtic Pendant.
Material sterling silver
Size cca 3.2 x 4.2 cm
Wieght 10 g
This drinking horn is fully natural, polished and treated with food safe lacquer. Leather drinking horn holder is hand carved and can be fixed to a belt.
Silver Goddess Pendant with garnet.
Material sterling silver, garnet
Size cca 1.6 x 3.7 cm


Weight 3 g
Silver Lunar Earrings in Celtic style.
Material sterling silver
Size approx. 2 cm (measured without hooks)
Weight of pair 3 g
Silver Celtic Pendant.
Material sterling silver

Size cca 1.6 x 3.2 cm

Weight 4.4 g
Epona Goddess. Pendant that was crafterd after a Gallo-Roman statuette of Epona from Alesia.
Material: sterling silver 
Size cca 1.8 x 2.4 cm

Weight cca 4 g