CELTIC WARRIOR WARRIOR, costume rental
A very authentic costume of a Celtic Warrior. Costume includes: shoes, trousers, belt, upper tunica, shield, sword with scabbard and belt, helmet, arming cap, long shield, celtic jewelry - torc, pendant and fibula (brooch).
Price for rental of this costume is for 3 days. Only in the Czech Republic - our services are used especially by local and foreign film companies. Our business ideology is to offer to our clients authentic costumes (materials, handwork, authentic patterns).
Related products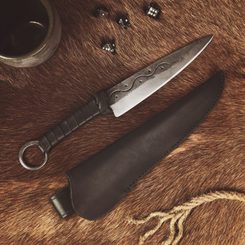 $126.89
Catalogue number: KNI149
3-4 weeks