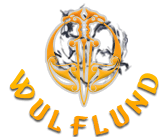 Muurikka MultiCleaner is an ecological cleaner without colourings and preservatives that cleans, polishes and protects effectively almost anything, such as grills, smoking ovens, kitchen, bathroom, tiles, hobs… Also removes hard and stuck stains without corroding and scratching. (Not suited for cleaning Muurikka Pans).
In addition to grills and smoking ovens, Muurikka MultiCleaner cleans the kitchen, bathroom, sauna and fireplaces. Removes stuck stains, limestone, grease and soot. Polishes metal surfaces and objects. Leaves a water- and stain-repellent surface.
Home cleaning: kitchen countertops and basins, hobs, ceramic hobs, grills/smoking ovens, marble and granite countertops, tiles and tile seams, showers, sauna seats and glass doors, fireplaces (brick, soapstone, ceramic) and fireplace glass doors, water chutes etc.
Rub cleaner on a damp sponge and squeeze the sponge until it foams well. Wash the surface with the foamed sponge and rinse. Renew the treatment, if necessary. If the surface is very sensitive or porous, test first in an inconspicuous area. You can use different kinds of sponges with the MultiCleaner. After use, leave the can open until the cleaner is dry and then close the lid. Store the can dry.
Contains: under 5% anionic surfactant and polishing agent.
Does not contain: preservatives, colourants or odorants. Keep out of reach of children.
Weight: 400 g
Made in Finland