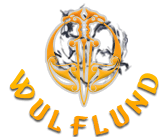 A plague doctor was a medical physician who treated victims of the bubonic plague. In times of epidemics, these physicians were specifically hired by towns where the plague had taken hold. Since the city was paying their salary, they treated everyone: both the wealthy and the poor.
The masks were designed to protect them from putrid air, which (according to the miasmatic theory of disease) was seen as the cause of infection. The design of these clothes has been attributed to Charles de Lorme, the chief physician to Louis XIII.
The clothing worn by plague doctors was intended to protect them from airborne diseases. The costume, used in France and Italy in the 17th century, consisted of an ankle length overcoat and a bird-like beak mask, often filled with sweet or strong smelling substances (commonly lavender), along with gloves, boots, a wide-brimmed hat, and an outer over-clothing garment.
Material: leather
Costume includes a mask and a hat
Related products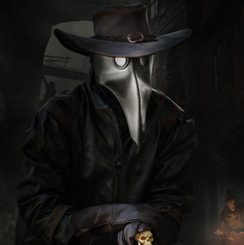 $137.55
Catalogue number: LKC56
In stock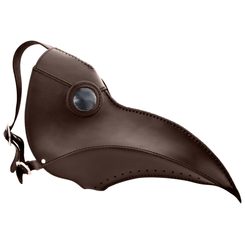 $137.55
Catalogue number: LKC65
In stock