RAIDO - collection FUTHARK, men's T-Shirt colored
T-shirt with a rune RAIDO.
Literal Meanings of Raidho are Riding, Journey, Wagon, Chariot. Raidho represents the overall life-path of a person. The rune Raidho reminds us that specific events are largely beyond our control. Fate is not something that we can ever know or truly understand. In a reading, a physical journey is likely when Raidho appears. This journey will likely be successful and will lead to a important changes in one's life.
Detailed design
Quality print
Gildan T-shirt (US company)
Manufactured by Naav fashion brand
Printed in the Czech Republic
Related products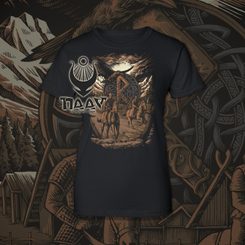 $26.66
Catalogue number: TTS729
In stock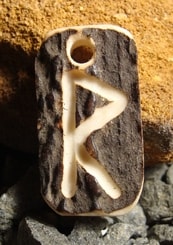 $9.60
Catalogue number: RPE34
In stock