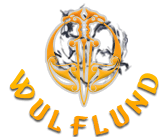 Tafl or Hneftafl is a Viking Board Game for two players.  Tafl simulates a viking raid. Four viking drakkars as attackers fight against the king and his  guard - defenders.  Material: leather and zinc Size: 24 x 24 cm 37 stones from zinc Designed by Katien, Bohemia Hnefatafl is the name of a game…
Tafl or Hneftafl is a Viking Board Game for two players.  Tafl simulates a viking raid. Four viking drakkars as attackers fight against the king and his  guard - defenders.  Material: wood and zinc Size: 24 x 24 cm 37 stones from zinc Designed by Katien, Bohemia Hnefatafl is the name of a game…
Ægishjálmur (Helm of Awe or Helm of Terror) is one of the Icelandic magical symbols. It is believed to possess powerful qualities of protection against evil or injustice. It was used by warriors to induce fear in their enemies' hearts and to prevail in battle. Zinc alloy, patinated Size 2.8 cm …
Viking or Slavic Axe - forged from a single piece of iron with a gradual wedge shape from the shaft to the blade. Head length: 18.5 cm Blade width: 16.5 cm Wooden shaft: 70 - 90 cm Weight: appx. 1.8kg Made in the Czech Republic
Viking or Slavic Axe - a sharp axe forged from a single piece of iron with a gradual wedge shape from the shaft to the blade. Head length: 18.5 cm Blade width: 16.5 cm Wooden shaft: 70 - 90 cm Weight: appx. 1.8kg Sharp edge Made in the Czech Republic
Thor's Hammer, or Mjöllnir, is God Thor's magical weapon. The hammer is unbreakable, it always hits the target and then comes back to the owner's hand. The hammer flies through the sky in the form of a lightning. The word Mjöllnir means "grinder or crusher". To be able to handle the hammer Thor…
Tafl or Hneftafl is a Viking Board Game for two players.  Tafl simulates a viking raid. Four viking drakkars as attackers fight against the king and his  guard - defenders.  Material: lether Size: 24 x 24 cm Without stones
Ragnarok, "The Doom of the Gods", is the name the Vikings gave to the end of their mythical cycle, during which the cosmos is destroyed and is subsequently re-created. "Ragnarok" is something of a play on words; an alternate form, which sounds almost identical when spoken, is Ragnarøkkr, "The…
Viking buckle. Locality: Fröjel, Sweden Materia:l zinc Dimensions: 30 x 60 mm For 19 mm wide straps
Odin, pronounced "OH-din", which can be translated as "Master of Ecstasy", is one of the most complex and enigmatic characters in Norse mythology. He is a relentless seeker after and giver of wisdom. He is a war-God, but also a poetry-God. The ecstasy that Odin embodies and imparts is the unifying…
Ragnarok, "The Doom of the Gods", is the name the Vikings gave to the end of their mythical cycle, during which the cosmos is destroyed and is subsequently re-created. "Ragnarok" is something of a play on words; an alternate form, which sounds almost identical when spoken, is Ragnarøkkr, "The…
Luxury etched Viking Axe, SHARP for decoration/BLUNT for re-enactment.
Overall length: 70 cm
Axe head: 18.5 cm x 14 cm
T-shirt in a Viking Style with Thor's hammer. Detailed design Quality print Gildan T-shirt (US company) Manufactured by Naav fashion brand Printed in the Czech Republic
Thor's Hammer, or Mjöllnir, is God Thor's magical weapon. The hammer is unbreakable, it always hits the target and then comes back to the owner's hand. The hammer flies through the sky in the form of a lightning. The word Mjöllnir means "grinder or crusher". To be able to handle the hammer Thor…
Bear Head Pendant.
Material: zinc alloy
Size: 2.7 x 2.8 cm
Bail on reverse
Sterling SILVER Vegvísir VIKING RUNE Pendant. VEGVÍSIR, meaning That Which Shows the Way, is an icelandic magical rune intended to help the bearer find their way through rough weather. If this sign is carried, one will never lose one's way in storms or bad weather, even when the way is not…
Viking Sword Replica, very well ballanced and constructed for re-enactment (in a blunt version). Overall size 88 cm Length of blade 71 cm Width of blade 4.7 cm Width of guard 9.8 cm Point of balance approx. 13 cm below the guard Weight approx. 1100 g Manufactured in the Czech…
FENRIR VIKING WOLF T-shirt with the quote "Where wolf's ears are, wolf's teeth are near" from the Volsunga Saga, c.19. Material 100% cotton T-shirt by Gildan, USA Detailed design Quality print Printed in the Czech Republic
Sterling SILVER Vegvísir VIKING RUNE Pendant. VEGVÍSIR, meaning That Which Shows the Way, is an icelandic magical rune intended to help the bearer find their way through rough weather. If this sign is carried, one will never lose one's way in storms or bad weather, even when the way is not…
Aegishjalmur (Helm of Awe or Helm of Terror) is one of the Icelandic magical staves. It is believed to possess powerful qualities of protection against evil or injustice. It was used by warriors to induce fear in their enemies' hearts and to prevail in battle. Material bronze Size 2.8 cm The…