VENGEANCE THROWING KNIFE one piece - Adam Čeladín
Are you looking for something really special for instinctive throwing? Vengeance Throwing Knive might hit the spot! Tested by 5-times World Champion Adam Celadin. It is a perfect knife  for any technique and specially for instinctive throwing!
Length:25 cm 
Thickness:8 mm 
Weight:271 g
Material: 54SiCr6 spring steel (CSN 14260)
One piece
Importatnt: You can place a pre-order now. We keep some small quantity in stock but most of these knives will be shipped in January 2021.
Review/Test from Adam Čeladín: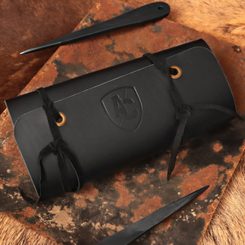 $69.31
Catalogue number: SHB12
In stock