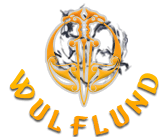 Renaissance Stiletto Dagger with Brass Handle.
Hilt: brass
Total length: 34 cm
Blade length: 25 cm
Battle Ready Renaissance Dagger Replica with Green Leather Grip. Material 54SiCr6 spring steel, leather Hardness approx. 50-52 HRC Overall length 49 cm Blade length 33 cm Guard width 14 cm Sword by Wulflund
often found between the XIIIth and XVIIth century in europe, it was particularly used in anglo saxon and german countries.
Sold with it's leather scabbard.
RONDEL DAGGER, 15th Century. Inspiration: this dagger is based on an original that currently resides in the collection of the museum in The Royal Armouries, Leeds, UK.
Medieval Sharp Forged Dagger in high-quality for collector's, leather grip with stamping. Material high carbon steel 54SiCr6 Overall length 44 cm Length of blade 29 cm Guard width: 13 cm With leather sheath
Bollock Dagger Replica from the 15th century with hand forged blade in collector's quality.
Manufactured in Arma Epona, Czech Rep.
Skean Irish Fighting Long Knife inspired by an artefact recovered from the river Shannon, Ireland. Material high carbon steel, case hardened - 52 - 54 HRC Overall length 48 cm Blade length 35 cm Blade width 4 cm Weight 400 g Manufactured by Arma Epona Smithy, Czech Rep
Medieval Dagger made of quality high carbon spring steel. material 54SiCr6 steel case hardened to 52-53 HRC Total length: 37,5 cm Blade length: 23,5 cm Cross-guard: 11 cm blunt blade, we can deliver sharp on request manufactured by Wulflund
Medieval Dagger made of quality high carbon spring steel. Material: 54SiCr6 steel Case hardened: 52-53 HRC Overall length: 33.5 cm Blade length: 21 cm Blade is blunt, we can deliver sharp on request Manufactured by Wulflund
Well crafted Renaissance Dagger Replica from the 17th century. Material high carbon spring steel 54SiCr6, hardness 50 - 52 HRC Overall length approx. 50 cm Blade 36 cm Width of guard 16 cm
Battle ready replica of a Medieval Dagger. Material spring steel54SiCr6, hardness approx. 50 - 52 HRC Overall length 49,5 cm Blade length 33 cm Width of the guard 14 cm Sword by Wulflund
Battle Ready Replica of a Medieval Dagger. Material 54SiCr6 spring steel, hardness approx. 50 - 52 HRC Overall length 44 cm Blade length 26 cm Width of guard 12 cm Sword by Wulflund
Battle Ready Landsknecht Dagger (dagger for katzbalger sword). Material 54SiCr6 steel, hardness approx. 50 - 52 HRC Overall length 43 cm Blade length 31 cm Width of guard 12 cm Sword by Wulflund
Exclusive Dagger Replica with Antler Handle. material: 54SiCr6 spring steel, hardness approx. 50 - 52 HRC overall length: 49 cm blade length: 34 cm guard width: 10 cm made by Wulflund
Exact replica of a Rondel Dagger from the 14th century (Central Europe, Germany). Material 54SiCr6 spring steel, hardness approx. 50 - 52 HRC Overall length: 48,5 cm Blade lenght: 37 cm Sword by Wulflund
Battle Ready Replica of a Dagger from the 16th century, exact replica of an original dagger, which is now in private ownership. Material spring steel 54SiCr6, hardness approx. 50 - 52 HRC Total length 45 cm Blade length 31 cm Guard width 11.5 cm Sword by Wulflund
Rondel Dagger, Panzerstecher type, 15th century. Material: spring steel CSN 14 260, hardness approx. 50 - 52 HRC Overall length: 39 cm Length of blade: 26 cm Sword by Wulflund
Battle Ready Replica of a Renaissance Dagger. Material: 54SiCr6 spring steel, hardness approx. 50 - 52 HRC Overall length: 51 cm Blade length: 35 cm Width of the guard: 10 cm Sword by Wulflund
Dagger with Leather Scabbard and Coin Pommel constructed for re-enactment. The point of the blade is sharp, PLEASE BLUNT IT BEFORE USING IN A FIGHT. Overall size: 50 cm Blade length: 37 cm