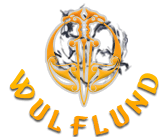 sword accessories, scabbards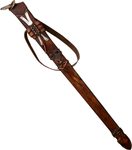 Sword accessories, scabbards
Are you looking for rust protection and care for your knife? Food safe and effective? Ballistol H1 is primarily suitable for food processing industry, e.g. beverage manufacturers, butchers, bakeries, etc. Even households, which place value on a high-quality care of their domestic appliances use…
Corrosion Protection Spray ProTec provides -
rust protection
maximum corrosion protection
lubrication effect
high cleaning and solvent power
Leather Sword Scabbard that we can - custom make for your own sword, please see the picture at the begining of this catergory for the required measurements  craft to fit one of our swords
Leather Scabbard with Fleur de Lis, we will - custom make a sheath for your own sword, please see the picture at the begining of this catergory for the required measurements  craft this sheath to fit one of our swords
Viking Sword Chape Replica type 1b2 crafted in the Borre Viking art style, the original artefact was found in Gdynia Oksywie, Poland. The chape was made using lost wax casting method. Material: bronze Height: 6.5 cm Width: 2.1 cm  
The perfect oil for the long-term preservation of bare metallic parts, even in extreme conditions (-50°C up to 100°C). This oil creeps between metal and moisture, infiltrates hairline cracks, cleans, keeps surfaces smooth, does not get sticky or resinify either. Gunex is free from silicone,…
Simple Leather Scabbard for Viking Swords with Forged Buckle. We will- custom make a scabbard for your own sword, please see the picture at the begining of this catergory for the required measurements  craft this scabbard to fit one of our swords
Custom Made Leather Sword Scabbard. Please let us know the following (also see the image at the begining of this category): colour of the scabbard width of the blade at the guard width of the blade 10 cm above the tip of the blade overall length of the blade shape of the guard (straight…
Abrasive cloth for blades and surfaces of armour.
Fencing Glove (leather combat gauntlet) exceptional quality to reduce the risk of injury of the hand during sword combat. Made by fencers for the fencers. Great emphasis has been placed not only in the thickness of the material, but also on the anatomy of gloves - you can grip sword easily. Price…
Custom Made Leather Sword Scabbard for your sword. We used material in keeping with medieval artefacts. Please let us know: colour of the scabbard width of blade in a contact with the guard width of the blade 10 cm above the point of the blade overall length of blade shape of the guard …
Car sticker BABY ON BOARD is common, SWORD ON BOARD sign may prove useful as well. We were inspired by the video below. The discord took place in the centre of Prague. An insolent taxidriver smacked a BMW driver during a disagreement on the street not knowing he was a member of a historical fencing…
Hand Forged Iron Age Style Belt for a Celtic Warrior. This kind of belt was used for carying Celtic swords in metal scabbards. The belt does not include leather parts which need to be made for the particular waist size.
Custom made leather scabbard for your sabre with a belt.
Leather Rapier Hanger.
Size of buckle approx. 7 x 9 cm
We can  make this Leather Sword Scabbard custom made to fit every sword. Please allow extra 2 weeks for delivery.
Sword Hanger for LEFTHANDER with Lacing, adjustable for many types of blades.
Due to lacing this hanger is ADAPTABLE for many types of blades. Overall measurements: 19 x 24 cm.
UNIVERSAL Brown Leather SWORD HOLSTER for blunt one and one-and-a-half hand swords with two loops to fasten to your belt. Lacing allows adjusting for different blade types. Material genuine leather Overall size 19 x 24 cm RIGHT HANDED