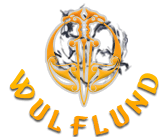 SCABBARD with wooden core, historical build
SCABBARD with wooden core, historical build
Custom Hand Made Scabbard with Baldric and Wooden Core. Our wooden core scabbards are true to the historical scabbards of the medieval times. We tested different types of wood to make the scabbard both light and strong.
Medieval scabbards used to be made with a wooden structure, thus avoiding direct contact between the blade and the leather of the scabbard which could be wet, and so preserving the blade from rust. Having wood around the sword also prevents the blade from cutting through the leather.
Full leather scabbards, nowadays easier to produce, are suitable only for dull swords, or swords less sharp than they were in the past, their other disadvantage being that the leather scabbards can change their shape due to humidity.
The scabbard core is made to the dimensions of the sword, 3D reliefs in leather are glued on, the overall scabbard is then covered with thin leather, glued, cut and sewn. Before the glue dries completely, 3D embossing is added. The leather is then colored and the last surface decorations are added. The baldric is made and attached in the final stage. We based the desing of our baldric on art work dating back to the period between the 13th and the 15th century.
Late middle ages compatible
Material: leather and wood
Size: approx. 1.5 cm longer and 2 cm wider than the blade
Colour: black/brown/blue/red/green/purple