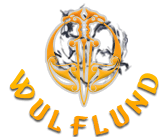 LUCIEN, medieval leather shoes
Universal Medieval Buckle for your armour, bags, bracers, scabbards etc.
Material: zinc
Size: 30 x 45 mm
Belt buckle bar width 16 mm
Single-handed Medieval Sword handmade by Arma Epona Smithy, swordsmaker of high quality weapons. Material: 54SiCr6 high carbon steel Hardness: 52-54 HRC Blade: blunt / sharp Overall length: 93 cm Blade: 75 cm Width of the blade: 4.4 cm Grip: 11 cm (leather part) Length of pommel: 5.5 cm, thickness…
Etched Medieval Dagger in high-quality for collector's, leather grip with stamping. Material high carbon steel 54SiCr6 Overall length 46 cm Length of blade 31 cm Guard width: 15 cm With leather sheath
Medieval King's helmet PENDANT inspired by an artwork of the Gulhausen kodex. This is the helm of Premysl Ottokar II (1233 – 1278) a Czech king, called The Iron and Golden King.  He was the Duke of Austria, Styria, Carniola and Carinthia.  Material: zinc alloy Size 2.9 (height) x 4 cm Bale on the…
A plague doctor was a medical physician who treated victims of the bubonic plague. In times of epidemics, these physicians were specifically hired by towns where the plague had taken hold. Since the city was paying their salary, they treated everyone: both the wealthy and the poor. The masks were…
Bronze medieval buckle. Lost wax casting method.
Dimensions: 26 x 41 mm
For 11 mm wide straps
Leather Sheath for Medieval Swords. We will custom make a sheath for your own sword, please see the picture at the begining of this catergory for the required measurements  craft this sheath to fit one of our swords
Medieval Dagger made of quality high carbon spring steel. material 54SiCr6 steel case hardened 52-53 HRC overall length 33.5 cm blade 21 cm blade is blunt, we can deliver sharp on request manufactured by Wulflund
Medieval Dagger with Pommel and Leather Hilt. material high carbon spring steel 54SiCr6, leather case hardened to 52-53 HRC overall length 33.5 cm blade 21 cm BLUNT blade, we can deliver SHARP on request manufactured by Wulflund
A universal medieval casted buckle.
Material: zinc
Size: 3,5 x 5,2 cm
Belt buckle bar width 18 mm
Hand made great helmet with brass. Partially blackened.
Material 1.5 mm thick steel plate
Stage and Sport Combat Replica of a Medieval Dagger. Material: spring steel 54SiCr6  Hardness approx. 50 - 52 HRC Total length: 50 cm Blade length: 32,5 cm Cross-guard: 13,5 cm Sword by Wulflund
Woolen viking hood, replica from Skjoldehamn (Norway,X - XI. Century). Hood is outsewn with linen cloth and all visible stitches are hand sewn with linen thread. Very practical not only during winter, you find it comfortable during long sitting along the campfire in the summer nights while…
A Medieval historical belt with the French Fleur-de-Lis (flower of a lily) decorative symbol.
Material: pewter, real and quality leather
Belt size: cca 160 cm × 3,8 cm
Polished signal blowing horn. Each horn may vary in color.
Average length: approx. 38 cm
Origin: South America, India and Africa
Imported by Wulflund
Horse Armour as a unique decoration for your home, business or, indeed, the stables.
material metal plate
size 23 x 51 cm
Medieval Bearded Axe with rounded edge in BLUNT version, case hardened for re-enactment practise.  Size of axe head 13,5 x 18 cm Excellent product of Arma Epona smithy (Czech Republic). For safety reasons it is necessary to treat the axe with a water or linen oil so the wood won't get dry and the…
Combat Gauntlets. One pair of high-quality gauntlets that are fully usable in battles. 1.0 mm thick steel., leather gloves are not included in price. Hand made in the Czech Republic. Our Bestseller.