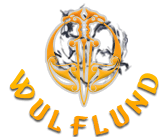 Battle Ready Irish Sword Replica. Overall length 90 cm Blade length 69 cm Width of the guard 20 cm Width of the blade at the guard: 4 cm Point of balance 10 cm below the guard Weight 1.4 kg
Hand crafted leather book case with the CELTIC MOTIVES . Size approx. 16 x 22 cm. Manufactured in the Czech Republic.
Bronze CELTIC PENDANT, inspired by illuminations from Irish manuscripts.
Material bronze
Size 3.8 x 4.5 cm
TRISKELLE is carved into leather by hand. The wallet has a also pocket for coins. Size: 8 x 10 cm.
EAVAN, exclusive large silver necklace with amethyst. Material sterling silver, amethyst Size 2.7 x 7 cm Price includes silver adjustable chain Weight approx. 13 g
Silver Earrings with Newgrange Spiral. Newgrange is over 5000 years old prehistoric and pre-Celtic site in Ireland. The spiral is engraved into a stone in front of the entrance. Material sterling silver  Size circa 1.2 x 1.4 cm Weight of pair 5 g
Shoes for universal age: Celtic, Scottish and Irish, or Roman, Early medieval, Slavic Era. Shoes hold and protect your ankle  better than ordinaly lower shoes. These shoes were developed escpecially for sword-fighting re-enactors. Hand made in the Czech Republic. Custom-made shoes. After receiving…
CELTIC CROSS. Made from tin alloy, covered with antimony, patinated.