MEDIEVAL FALCONER Moravia Magna Sterling Silver Pendant
A perfect reproduction of a Great Moravian silver target with a falconer on horseback. The original find comes from the locality of Staré Město. This  jewel from grave XV is considered a masterpiece of Great Moravian toreutics.
The rider carries a bird of prey on his left hand. The target was found in 1949 during archaeological research. The original is stored in the archaeological department of the Moravian Museum in Brno.
IX. century
Dimensions (Diameter): 4 cm
Weight approx. 12g
Material: sterling silver (Ag 925)
Cast with historical technology on lost wax
Czech production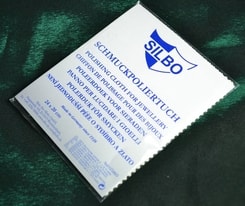 $4.27
Catalogue number: JWA14
2-3 weeks
$2.13
Catalogue number: JWA51
In stock
Related products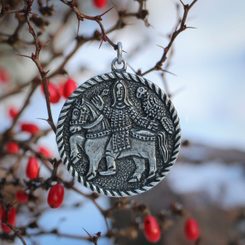 $8.53
Catalogue number: PAT70
In stock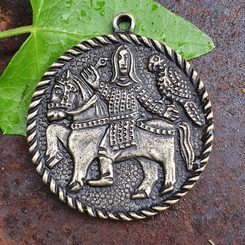 $8.53
Catalogue number: OSL741
In stock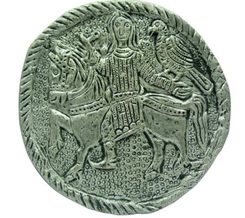 $37.32
Catalogue number: SBH08
In stock