LUNULA, FEMALE FERTILITY JEWEL, IX. Century, Replica, silver 925, pendant
Replica of an old Slavic jewel - Lunitsa (also Lunula or Luneta). The original was found near the city of Stare Mesto, Uherske Hradiste, the Czech Republic, the 9th century, Great Moravian Empire (first state of western Slavs).
Symbol of Lunitsa (or Lunula - little moon) is a female symbol. Such jewels were worn by Slavic and Viking women. It is a symbol of fertility, good luck and a happy life. Product and copyright by Wulflund.
Material silver 925 and ijolite
Size 2,7 x 3,5 cm

Weight 6 g
Drawing of the original find: lunula from Great Moravian Empire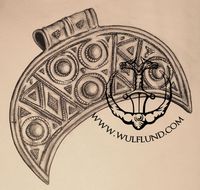 $33.05
Catalogue number: JWA13
In stock
Related products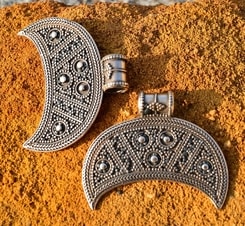 $24.52
Catalogue number: BHJ43
In stock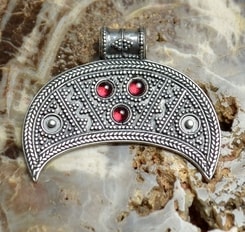 $47.98
Catalogue number: FGJ117
In stock
$14.93
Catalogue number: SBR217
In stock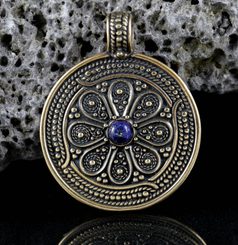 $28.79
Catalogue number: BHJ70
In stock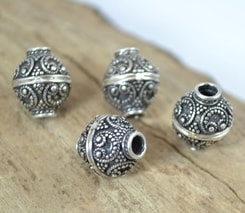 $37.32
Catalogue number: SBR93
In stock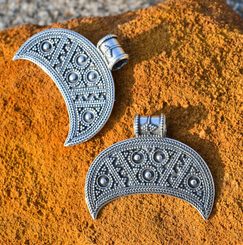 $37.32
Catalogue number: FGJ113
3-4 weeks