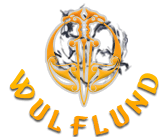 Set of TWO SHOT GLASSES crafted from so-called forest glass. Each piece is slightly different, the set is hand made in a family glassworks. Forest glass is late medieval glass produced in northwestern and central Europe between cca 1000–1700 CE. It used to be made in forested areas and it is…
The horned Celtic God Cernunnos Medallion. The Gundestrup Cauldron from Denmark served as an inspiration for the design. Cernunnos is often portrayed with the antlers of a stag seated cross-legged, surrounded by animals and holding or wearing torcs. He was revered as a protector of animals, …
Hand forged statue of a really disgusting spider :) Width: 20 cm. Material: steel, black anti-rust finish. Hand forged in the Czech Republic.
An Icelandic Thor's hammer, the so-called wolf cross. The original was found in Fossi, Iceland. Our reproduction is more animalistic, the likes of Fenrir, the Viking wolf. Similar zoomorphic pendants were found in Norway as well. Material: sterling silver Size: 2.2 x 4.1 cm Weight: approx. 9 g
Beautiful and grand drinking horn. We choose the most interesting horns in shape and color. Handmade food safe pewter decorations. Treated with food safe varnish. May be used for ceremonial purposes, or as a prestigious gift. Material cow horn, food safe pewter Volume 0.4 l
Beautiful and grand Drinking Horn with Handmade Pewter Mascarons. Treated with food safe varnish. Ideal for ceremonial purposes, or as a prestigious gift. Material cow horn, food safe pewter Volume 0.4 l The photographs are for illustration purpose only. Our products are hand made and as such…
A DOMOVOI (or Domowik) is a house spirit in Slavic folklore. In Slavic mythology every house is said to have its own house dwarf. The DOMOVOI is a guardian of the house and he sometimes helps with household chores or work in the garden.  He also symbolizes  prosperity. He likes to live under the…
A beautiful piece inspired by Slavic early Medieval finds of the Great Moravian Empire. Vesna is according to Slavic Mythology the Goddess of youth, life, beauty, love and the spring. Material sterling silver Size 3 x 3.7 cm, bale6 mm in diameter Weight 9 g On request we can place a gem of…
Fenrir - the Viking Wolf - is one of our most distinguished products. The design is inspired by the Borre Viking art style (named after the locality in Norway, 9th-10th century). Wolf symbolizes strength, endurance and freedom.Fenrir is the eldest son of the God Loki and the Giantess Angrboda. The…
An excellent reproduction of Raven Head Thor Hammer found in Kabara, province of Scania, Sweden. Original model was made by filigree and granulation. Thor's Hammer, or Mjöllnir, is God Thor's magical weapon. The hammer is unbreakable, it always hits the target and then comes back to the owner's…
Mjolnir Raven Head Thor Hammer Reproduction of an artefact from Kabara, Scania, Sweden. In our opinion one of the best Thor's Hammer reproductions on the market. Material: sterling silver Size: 4 x 5 cm   Weight: 17 g (!) Shipping worldwide from 5 USD Click the picture to see the photo…
No piece of jewellery is ordinary and the most valuable of them should fulfill at least the following criteria: high quality of craftsmanship, careful choice of materials and an original and interesting design. We dare say this jewel meets them all and has even more. It contains history and a soul…
A large and heavy silver viking bracelet. It is a replica of a real bracelet found on the isle of Gotland (Sweden), locality of Burg, that was crafted by twisting of silver rods of various lengths and fitted with stylized wolf's or dragon's heads. If you are looking for a unique piece of…
Leather Viking High Shoes - JARL with antler buttons. Height approx. 30 cm. SHoes are of the highest quality and you can use them also during winter re-enactment marching. Custom made shoes are also acceptable. Advantages: These shoes are mostly in stock Shoes are manufactured by a local well…
Medieval Bearded Axe with rounded edge in BLUNT version, case hardened for re-enactment practise.  Size of axe head 13,5 x 18 cm Excellent product of Arma Epona smithy (Czech Republic). For safety reasons it is necessary to treat the axe with a water or linen oil so the wood won't get dry and the…
Combat Gauntlets. One pair of high-quality gauntlets that are fully usable in battles. 1.0 mm thick steel., leather gloves are not included in price. Hand made in the Czech Republic. Our Bestseller.
Traditional mead from honey produced by bees in the Krkonoše Monuntains (The Giant Mountains), the Czech Republic. The honey is fermented, not heated, thus all the benefits of natural honey are preserved. Only available from our shop in Prague, shipping is not possible. Best served chilled. …
Leather Viking Shoes that are inspired by Hedeby excavations. Hedeby was an important Viking settlement in Denmark with the biggest importance from the 8th to 11th. It is situated on southern end of the Jutland Peninsula. These shoes can be used by viking and norman re-enactors. Advantages: These…
Lime (Linden) Leaves as a bronze pendant. The tree has become an official panslavic symbol at the Panslavic gathering in Prague in 1848.   Material: bronze Size: 3.6 x 5 cm Bail on the reverse
From our jewelry collection "Prehistoria" - massive Sabertooh Tiger's Skull with moveable jaws. Wulflund is one of a few jewelery makers in the world that crafts prehistory age pendants. Material sterling silver Height 1.9 cm Length 4.8 cm Width 2.5 cm Weight of 30 g (!)