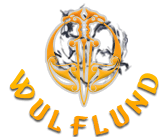 Sterling SILVER Vegvísir VIKING RUNE Pendant. VEGVÍSIR, meaning That Which Shows the Way, is an icelandic magical rune intended to help the bearer find their way through rough weather. If this sign is carried, one will never lose one's way in storms or bad weather, even when the way is not…
Collach CELTIC BOAR Bronze Pendant. Wild boar is, besides birds of prey, the most frequently depicted animal in Celtic art. This indicates that it had a special significance in society. The available archaeological and numismatic evidence also strongly suggests that boar hunts may have played…
COLLACH CELTIC BOAR Silver Pendant. Wild boar is, besides birds of prey, the most frequently depicted animal in Celtic art. This indicates that it had a special significance in society. The available archaeological and numismatic evidence also strongly suggests that boar hunts may have played…
Collach CELTIC BOAR Silver PENDANT. Wild boar is, besides birds of prey, the most frequently depicted animal in Celtic art. This indicates that it had a special significance in society. The available archaeological and numismatic evidence also strongly suggests that boar hunts may have played an…
Sterling SILVER SPARTAN HELMET PENDANT. pendant of helmet of one of the most feared military forces in the Greek world.. This is SPARTA!  Material: sterling silver Size: 1.9 x 2.7 cm Size of hidden bale: 4 x 6 mm
Druid Sickle Silver Pendant.
Material: sterling silver
Size: 1.2 x 3.3 cm
Sterling SILVER Vegvísir VIKING RUNE Pendant. VEGVÍSIR, meaning That Which Shows the Way, is an icelandic magical rune intended to help the bearer find their way through rough weather. If this sign is carried, one will never lose one's way in storms or bad weather, even when the way is not…
Exclusive Bronze Pendant with Garnet inspired by ornaments on the Celtic Battersea shield found in the river Thames, London. This unisex pendant, a beautiful piece of jewelry in itself, can symbolise a shield for the protection of your body and soul.  The Battersea Shield is one of the most…
SPARTAN SHIELD Bronze Pendant.
Material: bronze
Size: 3 cm
Bronze medieval buckle. Lost wax casting method.
Dimensions: 26 x 41 mm
For 11 mm wide straps
Aegishjalmur (Helm of Awe or Helm of Terror) is one of the Icelandic magical staves. It is believed to possess powerful qualities of protection against evil or injustice. It was used by warriors to induce fear in their enemies' hearts and to prevail in battle. Material bronze Size 2.8 cm The…
No piece of jewellery is ordinary and the most valuable of them should fulfill at least the following criteria: high quality of craftsmanship, careful choice of materials and an original design. We dare say this jewel meets them all and has even more. It contains history and a soul that has…
The horned Celtic God Cernunnos Medallion. The Gundestrup Cauldron from Denmark served as an inspiration for the design. Cernunnos is often portrayed with the antlers of a stag seated cross-legged, surrounded by animals and holding or wearing torcs. He was revered as a protector of animals, …
Thor's Hammer Bronze Pendant incorporates a stylized head of the God Thor and two beasts designed in the Jelling style from the Viking Age.Thor's Hammer, or Mjöllnir, is the God Thor's magical weapon. The magical hammer is unbreakable, it always hits the target and then comes back to the owner's…
Naturalistic and stylish BRONZE Norse WOLF Pendant as a symbol of strength, endurance and freedom. Material: bronze Size: 2.2 x 4 cm Weight: 14 g
This roman phallic pendant is crafted on the basis of an artefact discovered in Rome (2nd-3rd century). These pendants were widespread in the whole Roman Empire with the largest collection found in the Roman settlement Camulodunum (now in England). This is a fairly universal amulet protecting the…
Lorena - luxury silver pendant with a Czech moldavite. Top part of the stone is left in its natural state. Material sterling silver, moldavite Size 2 x 4 cm Weight 3 g
So called Troll Cross is a strong protective symbol of the old Scandinavian folklore. It protects people, animals and homes against evil and it will help you in a forrest if you encounter trolls and other unfriendly creatures. The pendant is based on the rune called Othila, a strong Germanic…
Knotted Celtic Tree of Life Pendant. The branches and roots of this Tree form a never ending circle without the beginning or the end. Material: bronze Diameter: 3 cm
Symbol of Lunitsa (or Lunula - little moon) is a female symbol. Such jewels were worn by Slavic and Viking women. It is a symbol of fertility, good luck and a happy life.  Material: sterling silver Size: 3 x 3.6 cm