DUM SPIRO SPERO etched single handed SWORD FULL TANG
Etched Single-handed Medieval Sword handmade by Arma Epona Smithy, swordsmaker of high quality weapons.
The pommel and the blade are etched (on the both sides). Text: Dum spiro spero means "While I breathe, I hope in Latin and is a modern paraphrase of ideas that survive in two ancient writers, Theocritus and Cicero.
Material: 54SiCr6 high carbon steel
Hardness: 52-54 HRC
Blade: blunt / sharp
Overall length: 91 cm
Blade: 74 cm
Width of the blade: 4cm
Grip: 10 cm (leather part)
Guard: 24 cm
$751.73
Catalogue number: SWA77
3-4 weeks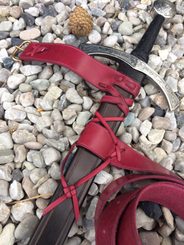 $194.06
Catalogue number: SWA52
4-6 weeks
Related products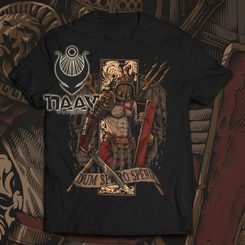 $26.66
Catalogue number: TTS700
In stock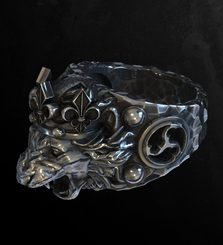 $282.56
Catalogue number: SBR542
In stock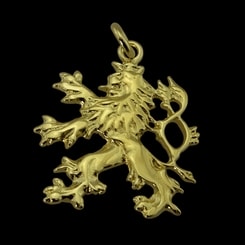 $879.68
Catalogue number: SBR580
2-3 weeks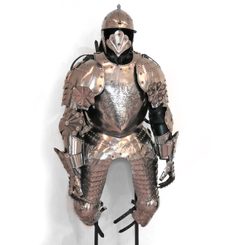 $5,632.09
Catalogue number: SUA13
Upon request