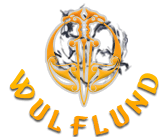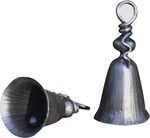 Forged hanger designed to be drilled into a wall or wood with 13 hooks.
Hand forged bottle opener.
Forged wine corkscrew crafted by Czech blacksmiths for all wine lovers and wine buffs.
Forged Metal Wine Corkscrew with Wooden Grip crafted by Czech blacksmiths for all wine lovers and wine buffs.
Material: iron, wood
Size: 10.5 x 11.5 cm
One Metal Forged Dice.
size 1.2 x 1.2 cm
you can also order a leather cup for throwing the dice
dice are handmade so the size and the colour of piece may vary
Sandtone Garden Bowl and Forged Holder. Hand crafted stonemasonry from natural sandstone from the Czech Republic. Can be customized to your requirements e.g. holes for growing plants. Material sandstone Size 34 x 32 x 11 cm Height: 10 cm Weight 10 kg
Hand forged Serpent figurine. You can use it for example as a paperweight.
Forged Horseshoe Lucky Charm, wall decoration.
Forged Ring Pull - for furniture or as a door knocker.
BEER OPENER (other drinks also possible), forged, flat.
Mantis, forged statuette.
FORGED HEART, interior decoration. A solid and loving alternative to a horseshoe for your home. Hopefully it will help you bring love or keep love in your liffe. Size 9 x 13.5 cm
Northern Red Oak LEAF Forged BOWL.
GOTHICA - Forged Chandelier for Gothic style interiors. Can be customized to your needs, e.g. number of light etc. Delivery time 4-6 weeks.
Giant glass custom made for a Burlesque show in Prague. Suitable for the STAGE, FILM, SHOWS, ART INSTALATIONS etc.
Material plexiglass and iron
Made in the Czech Republic
A forged rose.
Material: copper
Length: 30 cm
GARDEN SPIDER Large Forged Monster.
VILLA Forged Interior Lighting.
Hand made
For your home, cottage or workshop