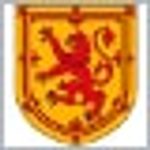 Raspberry and White Ginger VotiveGet fruity with our delicious, slightly spicy Scottish Raspberry fragrance. Containing traces of cinnamon bark, vanilla and balanced out with white ginger and sweet raspberry notes, you're bound to feel invigorated with this scent. Why Skye Candles?Here at…
Pimento & Cranberries Votive ContainerSweetness at its core, our blend of cranberries, raspberries and blackberries is the perfect scent for those who love the sweet things in life. Mixed with pimento berries and clove oil to give it a slightly spicy top note. Why Skye Candles?Here at the…
Scottish Bluebell CandleBring the fresh scent of spring into your home with this rich, floral bluebell fragrance. Enhanced with top notes of galbanum, rose and a small dash of jasmine, it's a scent that's sure to help you unwind. The Range Inspired by the natural scents on our own front…
Lavender Reed DiffuserWhy not enjoy a purely lavender moment. This classic fragrance is so relaxing it is exactly what you need at the end of a long day. Grab your reed diffuser, run a bath and relax.The RangeOur Reed Diffusers are the perfect way to effortlessly add constant fragrance to your…
Bohemian Rose Reed DiffuserRecreate the beauty & romance of Skye with Bohemian Rose. This wonderful fragrance has been created by adding a dash of amber to subtly complement the rich rose undertones.The RangeOur Reed Diffusers are the perfect way to effortlessly add constant fragrance to…
Bohemian Rose Votive ContainerRecreate the beauty & romance of Skye with Bohemian Rose. This wonderful fragrance has been created by adding a dash of amber to subtly complement the rich rose undertones. Why Skye Candles?Here at the Isle of Skye Candle Company we only use natural soya…
Citrus Rush Votive ContainerTo re-invigorate your senses choose Citrus Rush. A fruity candle with a zesty edge, Citrus Rush is an Isle of Skye Candle Company creation. A lovely mix of lime, orange, topped off with a hint of lemongrass. Why Skye Candles?Here at the Isle of Skye Candle…
Grapefruit and Neroli Votive ContainerThe soft, citrus notes of pink grapefruit have long been used to uplift and soothe tired minds. Neroli is carefully blended to dd floral undertone, creating an invigorating uplifting aroma. Why Skye Candles?Here at the Isle of Skye Candle Company…
Sandalwood & Patchouli 3 WickIndulge in the harmonizing scent of Sandalwood combined with Patchouli, a rich, deep fragrance used for centuries to relieve tension and anxiety. This scent will fill your home with its graceful woody aroma to relax, revive and refresh. The Range The large…
Sleep Sensation Votive ContainerUsing the aromatherapy properties of essential oils we have created a unique fragrance that will truly relax you. This luxurious, relaxing fragrance is created by blending lavender, tea tree and grapefruit. Why Skye Candles?Here at the Isle of Skye …
Scots Pine CandleA fresh and woody fragrance from the forest with a heart of scots pine, bog myrtle and rosemary.  The base is soft and comforting while top notes of peppermint, orange and patchouli ensure this scent will invigorate and refresh. The Range Inspired by the natural scents on our…
Spruce and Fir Reed DiffuserEssential oils from the spruce tree are known for their calming and uplifting properties. Mixed with fir and notes of vetivers, this unique form will revitalise tired minds and ease tension in the body.The Range Our Reed Diffusers are the perfect way to effortlessly…
Citrus Rush 3 WickTo re-invigorate your senses choose Citrus Rush. A fruity candle with a zesty edge, Citrus Rush is an Isle of Skye Candle Company creation. A lovely mix of lime, orange, topped off with a hint of lemongrass. The Range The large burn pool created by the combination of the…
Vanilla & Fig Reed DiffuserCombining classic vanilla with a liberal amount of fig gives this fragrance a sweet tone with an uplifting edge. An unusual mix of fragrances, but once you've tried it we're sure you'll make it your first choice.The RangeOur Reed Diffusers are the perfect way to…
Sleep Sensation Reed DiffuserUsing the aromatherapy properties of essential oils we have created a unique fragrance that will truly relax you. This luxurious, relaxing fragrance is created by blending lavender, tea tree and grapefruit. The RangeOur Reed Diffusers are the perfect way to…
TRISKELE, Celtic Car Sticker.
The Triskele is a widespread motif in the Celtic art believed to represent three realms or three parts of a whole.
Bronze pennanular celtic brooch with spiral pattern.
Material bronze
Size: 4 x 3 cm
Bronze thistle brooch. Scottish thistle - second only to tartan, nothing quite says 'Scotland' like this humble, prickly weed. A legend has it a sleeping party of Scotish warriors were saved from ambush by an invading Norse army when one of the enemies trod on the spiky plant. His anguished cry…
HERNE, Hoodie.
Detailed design
Quality print
Gildan Hoodie (US company)
Manufactured by Naav fashion brand
Printed in the Czech Republic
Stainless Steel HIP FLASK in Leather Cover with Scottish Thistle ideal for Scotch.