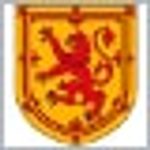 Sleep Sensation 3 WickUsing the aromatherapy properties of essential oils we have created a unique fragrance that will truly relax you. This luxurious, relaxing fragrance is created by blending lavender, tea tree and grapefruit. The Range The large burn pool created by the combination of the…
Lavender 3 WickWhy not enjoy a purely lavender moment. This classic fragrance is so relaxing it is exactly what you need at the end of a long day. Light a candle, run a bath and relax. The Range The large burn pool created by the combination of the three wicks gives this candle the largest…
Vanilla & Fig 3 WickCombining classic vanilla with a liberal amount of fig gives this candle a sweet tone with an uplifting edge. An unusual mix of fragrances, but once you've tried it we're sure you'll make it your first choice. The Range The large burn pool created by the combination of…
Sandalwood & Patchouli 3 WickIndulge in the harmonizing scent of Sandalwood combined with Patchouli, a rich, deep fragrance used for centuries to relieve tension and anxiety. This scent will fill your home with its graceful woody aroma to relax, revive and refresh. The Range The large…
Oriental Lily 3 WickWelcome this sweet and pleasing fragrance into your home and fill it with a scent used in perfumes for centuries. Mixed with rose and top notes of mandarin and bergamot it is a great way to create a fresh, floral atmosphere in your home. The Range The large burn pool…
Citrus Rush 3 WickTo re-invigorate your senses choose Citrus Rush. A fruity candle with a zesty edge, Citrus Rush is an Isle of Skye Candle Company creation. A lovely mix of lime, orange, topped off with a hint of lemongrass. The Range The large burn pool created by the combination of the…
Sleep Sensation Reed DiffuserUsing the aromatherapy properties of essential oils we have created a unique fragrance that will truly relax you. This luxurious, relaxing fragrance is created by blending lavender, tea tree and grapefruit. The RangeOur Reed Diffusers are the perfect way to…
Vanilla & Fig Reed DiffuserCombining classic vanilla with a liberal amount of fig gives this fragrance a sweet tone with an uplifting edge. An unusual mix of fragrances, but once you've tried it we're sure you'll make it your first choice.The RangeOur Reed Diffusers are the perfect way to…
Spruce and Fir Reed DiffuserEssential oils from the spruce tree are known for their calming and uplifting properties. Mixed with fir and notes of vetivers, this unique form will revitalise tired minds and ease tension in the body.The Range Our Reed Diffusers are the perfect way to effortlessly…
TRISKELE, Celtic Car Sticker.
The Triskele is a widespread motif in the Celtic art believed to represent three realms or three parts of a whole.
Bronze thistle brooch. Scottish thistle - second only to tartan, nothing quite says 'Scotland' like this humble, prickly weed. A legend has it a sleeping party of Scotish warriors were saved from ambush by an invading Norse army when one of the enemies trod on the spiky plant. His anguished cry…
Bronze pennanular celtic brooch with spiral pattern.
Material bronze
Size: 4 x 3 cm
HERNE, Hoodie.
Detailed design
Quality print
Gildan Hoodie (US company)
Manufactured by Naav fashion brand
Printed in the Czech Republic
Material: tin
Size: 3 x 3 cm
Exclusive men's tie - Scottish Tartan. Made in the Czech Republic.
Material: silk
Length: 150 cm
Width: 8 cm
Reproduction of a Scottish Shield (original: National Museum of Scotland). These shields, also called "targe",  were used by Jacobites in battles against the English. Size: 48 cm in diameter
Stainless Steel HIP FLASK in Leather Cover with Scottish Thistle ideal for Scotch.
Hand Twisted Brass Bracelet with Celtic Deer. The bracelet can be adjusted and it is very comfortable to wear. Material: brass The size of the terminal: 25 × 13 mm
Scottish thistle. Practical jar with wooden lid. Quality Czech Carlsbad porcelain. Dishwasher safe.
Height: 8 cm
Diameter: 9.7 cm
SCOTTISH THISTLE Bronze Brooch.
Materila: bronze
Size: 3 x 3 cm