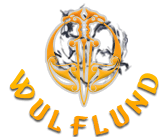 Grill Fire Skillet gp30
What makes the Grill Fire Skillet the indispensable cooking equipment for the genuine taste of grilled food: 
    Instantly ready for use thanks to seasoned finish
    Authentic grilled aromas by intensifying the flavour of cooked food
    Non-stick effect, no artificial coating due to a natural, self-forming patina 
    Long-lasting heat retention for optimal sautéing and reheating 
    Ingenious drainage system for healthy and fat-free cooking leaving beautiful grill marks on food
The Petromax Grill Fire Skillet is the perfect equipment for independent grilling. Thanks to its traditional material, you benefit from the unmistakable taste of grilled food wherever you are. That is because cast iron intensifies the taste of the food prepared in it. As a result, your meat, fish or vegetables will develop a characteristic flavour that you will not want to do without. Due to its high heat retention, you can cook food at a high temperature and your skillet will carry on the cooking process even after it is removed from the heat source. 
The patina prevents your food from sticking and improves with each use. This chemical-free, non-stick effect develops naturally, enhancing the sturdy and resistant qualities of the Grill Fire Skillet over time. The more intense the patina formation, the less oil and fat you need for preparing food. The grooves will allow liquids to drain away and will give your food the nice typical grilled marks and an incomparable aroma. 
The Grill Fire Skillet is suitable for all types of stoves as well as cooking over an open fire.
Technical details
Material: cast iron
Dimensions (approx.) (H x W x D): 6.7 x 50.5 x 32 cm
Dimensions with packaging (approx.) (H x W x D): 7 x 47.5 x 33 cm
Height of the pan rim: 4,5 cm
Diameter of Skillet bottom: 25 cm
Capacity: 2.5 l
Weight (approx.): 4 kg
Weight with packaging (approx.): 4.5 kg

Scope of delivery: 
1 x Grill Fire Skillet with one handle gp30-t
1 x user manual