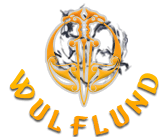 Muurikka Outdoor Smoker for Campfire
Compact smoker for gas and charcoal grills, as well as open fire
Comes with wire legs for use on an open fire
Sprinkle smoking chips to the bottom of the smoker
Comes with a fat plate
Grating size 14 x 38 cm
Made of stainless steel
Weight 2.1 kg
Dimensions 16 cm x 40 cm
The product won a reward in the international Scandinavian Outdoor Awards competition
Muurikka, Finland
The Outdoor Smoker can be used on a campfire as well as gas or charcoal grills with enough room on the grating. When using on a campfire, put the wire legs to the ground or set suitable stones to support the smoker and prepare a small fire. Sprinkle alder chunks or chips evenly onto the bottom of the smoker. Place the fat plate onto the chips. Put gutted fish onto the grate and slid the grate onto the side supports in the smoker. Lose the lid and lift the smoker onto the campfire.
Scandinavian Outdoor Award, winner of the Hardware category: Muurikka Outdoor Smoker Retro
Scandinavian Outdoor Group has an annual competition for new and innovative camping products tested and assessed by an international jury – in authentic conditions. This summer, the jury worked remotely, so product testing was carried out in several countries, also outside Scandinavia, in the UK and Germany.
Assessment of the Scandinavian Outdoor Award jury: If you love to smoke your own fish, meat or veggies when hiking or camping, the Muurikka Outdoor Smoker will be perfect for you. Its compact dimensions (40 x Ø 16 cm) and the rather low weight (around two kilos) make it easy to carry in a pack or canoe. It is made out of stainless steel and has a dripping plate under the grate cylindrical, making it easier to clean the smoker.