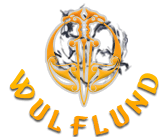 Poultry Roaster cf30
This is what makes the Petromax Poultry Roaster a versatile cast-iron roaster for a whole chicken:
    Poultry Roaster 2 in 1: simultaneous preparation of poultry and vegetables
    Cavity in the middle: herbs or spices add a special taste to chicken, duck or quail
    drip pan: excess fat or juices remain in the pan
    comfortable handling: easy draining of fat and gravy, thanks to the two handles the dish is easy to serve
    cast-iron mold: retains heat and provides characteristic flavor thanks to developing patina
With the Poultry Roaster cf30 made of high-quality cast iron, you can prepare a chicken, a quail or a small duck quite easily in the oven or a suitable grill. Thanks to the optimal heat distribution, the poultry placed on the cast-iron roaster will be juicy and cooked evenly.
With a well for herbs and spices
While meat is cooking, surplus fat and meat juices will flow into the drip pan. Your poultry becomes thus a delicious and crusty skin on the outside and can be cooked low-fat. It has your favourite flavour inside thanks to the well filled with spices, herbs and stock. Thus the roaster combines everything that is important for successful poultry cooking. Moreover you can easily handle it thanks to both handles and to the side spout.
The best material: cast iron
With its pre-seasoned surface (seasoned finish), the Poultry Roaster cf30 can be used immediately. Thanks to the natural anti-adhesive effect of cast iron, which improves at each use, the poultry roaster is easy to clean and to care for.
Technical details
Material: cast iron
Diameter (top): 30 cm
Diameter (bottom): 25 cm
Height: 10 cm
Dimensions, approx. (H x W x D): 10 x 32 x 36 cm
Dimensions with packaging, approx. (H x W x D): 12 x 32 x 37 cm
Weight, approx.: 4.4 kg
Weight with packaging, approx.: 5 kg
Scope of delivery
1 x Poultry Roaster cf30
1 x User manual