SVETOVID, the Slavic statue of Rod
Svetovid - Slavic God of war, fertility and abundance. Old Slavic word "Svet" means MIGHTY or STRONG, not saint.  The end part "-Vit" means WINNER, MASTER or RULER. Svantovit then can be translated as "MIGHTY RULER".
About sculptures:

These figurines are the original work of Serbian sculptor Jovan Petronijevic and they are a part of the unique chess set inspired by Slavic mythology, but you can have them separately, as a beautiful and original souvenir. Hand painted and patinated.
Material resin
Height: 15 cm
Related products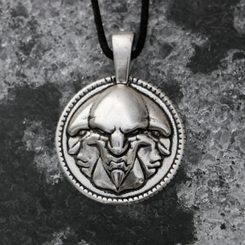 $123.44
Catalogue number: SBR718
In stock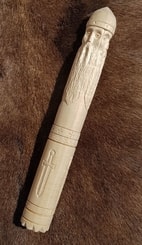 $107.59
Catalogue number: WST67
In stock
$52.10
Catalogue number: TTS1012
1-2 weeks