Cernunnos, Celtic God, engraved antler
Cernunn (Kernunn, Cernunnos), Lord of the Animals and the Guardian of the doorway between the natural Kingdom and the Celtic Otherworld. Cernunn is commonly pictured with stag antlers and sitting in the lotus position.

This motive is taken from the Gundestrup Cauldron which was retrieved from a bog in Jutland (Denmark).
Hand carved antler. Size: 55 cm.
The engraved antlers are custom made and are being put into production only after the payment is received. 
Related products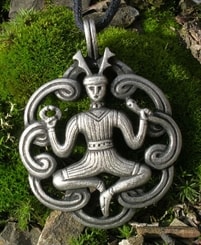 $6.40
Catalogue number: CPE81
In stock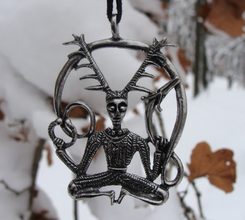 $6.40
Catalogue number: CPE116
In stock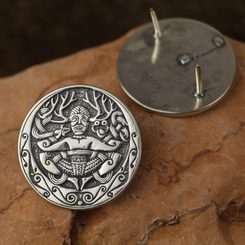 $154.61
Catalogue number: GOR502
In stock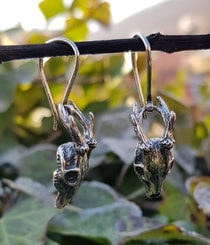 $68.24
Catalogue number: SBR610
In stock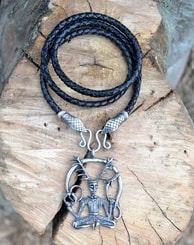 $22.39
Catalogue number: OPE119
In stock