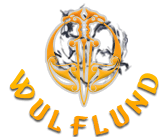 GEBO, forged rune pendant, iron
Hand forged rune talisman - born of fire and coal. Each rune pendant is an original. Gebo – literally "gift", esoteric meaning "fair exchange", sacrifice, sacred marriage". Key concepts of this rune include: gifts, giving, taking, trade, sacrifice, process of exchange, balance, compensation, equilibrium, law of reciprocation, altruism, the gravity of equals and opposites, generosity, hospitality and honor. Gebo governs:
Sex magic
Mystical union and "Sacred Marriage" between partners
Understanding of the true meaning of gifting and binding
Giving of oneself from within
Harmony between brothers and sisters and lovers
Favours, contracts, obligations, debt and oath-taking
Gebo is perhaps one of the runes which has the most lore. When we say X-mas, the X is unconsciously representative of this rune. In the Northern lore we find, that there is always a price to pay. Every decision you make requires the acceptance of one thing and simultaneous sacrifice or release of another.
Made of steel, anti-rust finish
Size 2.1 x 3.3 cm