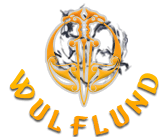 HAGALAZ, forged iron rune pendant
Hand forged rune talisman - born of fire and coal. Each rune pendant is an original. Hagalaz – literally means: "hail" or "hailstone", esoteric meaning "crisis or radical change". Key Concepts include: crisis and catastrophe, disruption, radical change, destructive elements of nature, the uncontrollable, unavoidable unpleasantness, Jungian shadow, psychoanalysis, regression, acceptance of the unalterable.
Hagalaz signals a major shift of energies. Hail shocks you with stinging hardness (confrontation) then it melts into water which allows for germination of seeds (transformation).
Spiritual awakening often comes from times of deep crisis. As the ninth rune, Hagalaz has particular significance. Nine signals completion of a perfect pattern (9 months of gestation period in a womb). In this sense it is a protective rune, and assists us in acceptance of the unalterable, the seeking of shelter and patience while things blow over.
Hagalaz has the magical energy of a "spring cleaning". It reveals the personal past, past lives and early environmental factors in childhood development, that are ready to be cleanesed.
Made of steel, anti-rust finish
Size 2.1 x 3.3 cm