INGWAZ, forged iron rune pendant
Hand forged rune talisman - born of fire and coal. Each pendant is an original. Inguz – literally "seed" or "The God Ing" (Ing-guz), esotericaly "process, space". Rune of isolation or separation in order to create space or a place where the process of transformation into higher states of being can occur. Rune of gestation and internal growth. Inguz is a rune of male fertility, that potential energy that must accumulate gradually in storage before being released as a single surge of energy.
It represents the process of a mental 'seed' desire implanted by the conscious mind into the subconscious for incubation and gestation, later to emerge as a new creation in your life affairs.
Made of steel, anti-rust finish
Size 2.1 x 3.3 cm
Related products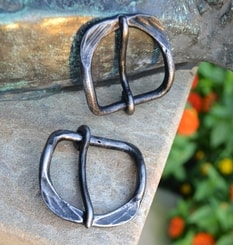 $23.46
Catalogue number: FPR133
In stock