LUNULA, women's early medieval pendant, Ag 925
Sterling Silver Lunula based on a find from Moravia Magna - Nitra, the 9th century, Slovakia. Symbol of Lunitsa (or Lunula - little moon) is a female symbol. Such jewels were worn by Slavic and Viking women. It is a symbol of fertility, good fortune and happiness.
You have a choice to select from different gemstones eg. ruby and sapphire from Burma - please see details.
Material sterling silver
Size:  3.2 x 3.5 cm
Weight: 6 g
Related products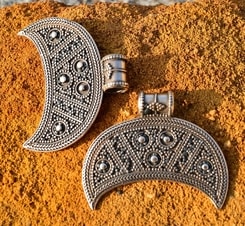 $24.52
Catalogue number: BHJ43
In stock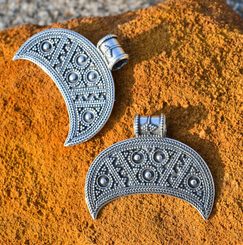 $37.32
Catalogue number: FGJ113
In stock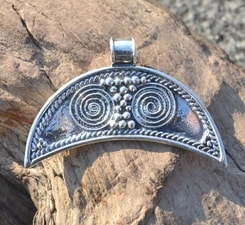 $69.31
Catalogue number: SBR314
In stock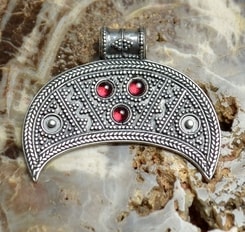 $47.98
Catalogue number: FGJ117
In stock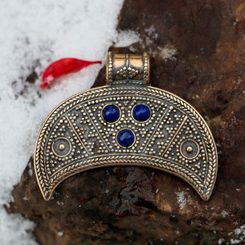 $24.52
Catalogue number: BHJ98
In stock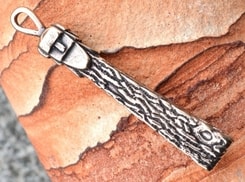 $30.92
Catalogue number: OSL123
In stock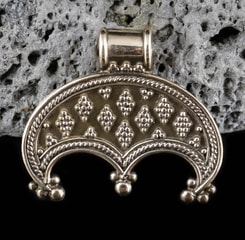 $26.66
Catalogue number: BHJ225
In stock
$9.60
Catalogue number: CPE182
In stock
$94.90
Catalogue number: FGJ138
In stock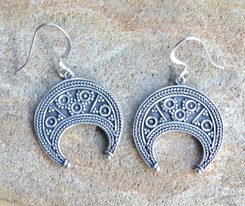 $61.84
Catalogue number: FGJ139
In stock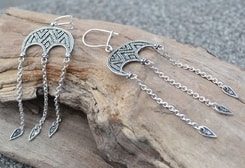 $113.03
Catalogue number: FGJ101
In stock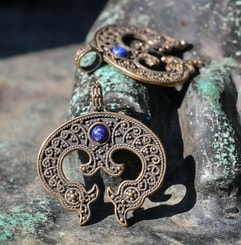 $22.39
Catalogue number: BHJ132
3-4 weeks