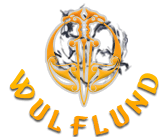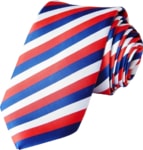 Clothing and accessories
Clothing and accessories from the time of the first Czechoslovak Republic (1918-1938).
Hand made and skilfully coloured medieval wrist band. Inspiration for this product you have to seak in the Czech history. Size approx. 8 x 21 cm. Manufactured in the Czech Republic. The Premyslids (Premysliden, Przemyślidzi) were a mighty Czech royal dynasty which reigned in Bohemia, Moravia,…
Tricolor butterfly bow tie.
An elegant tricolor scarf.
Material: polyester
Size: 70x70cm
Suit Handkerchief TRICOLOR.
Material: polyester
Size: 25x25cm
Slavic colours, men's tie.
Size: 7 x 153 cm
Material: polyester
Exclusive tie for men with woven motif Karlstejn castle and Charles IV (Holy Roman Emperor and King of Bohemia). Length 153 cm, width of 8 cm. Material: Polyester Color: red, gold Fazon: 212-8 cm
Patch - flag of the Czech Republic.  Woven patch in superior resolution and quality. Features hook backside to be mounted on loop ID mounting surfaces.  Size: 50 x 76 mm.
Leather bracelet with the Czech lion.  Material: leather, pewter.  Dimensions: 6.5 x 27 cm.
Lacing Leather Bohemian Bracers with a two-tailed lion and metal studs. Length: 18,5 cm. Handwork. Hard leather.

The design of the lion on these bracers comes from the 14th century.
Hand made leather cuff with the Bohemian Lion (pewter talisman).  Size of the cuff: 4.0 x 22 cm.  Handmade in the Czech Republic (our design).
Exclusive patriotic leather belt with Czech Two Tailed Lion (national symbol). Hand-forged buckle. Our original design and guarantee of quality of manufacturing and materials. We can craft belts with your own motifs as well. You can choose from our desings - French Lilly, Scottish Thistle, Celtic…
Exclusive patriotic leather belt with the Czech Two Tailed Lion (Czech national symbol). Our desing and guarantee of quality of manufacturing and material. Buckle is hand-forged. We can make belts with other bucle motifs. You can choose from our desings: French Lilly, Scottish Thistle, Celtic…