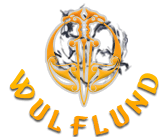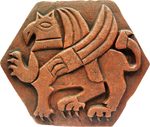 CZECH LION, BOHEMIA enamel. Suitable for exterior facades of buildings and interiors. Size: 21 x 29.5 cm Unique custom design Czech production
Sharp Forged Sword, its shape is based on the swords from the 14th and 15th century. Superior performance and quality by Arma Epona Smithy, Czech Rep. Having a sharp blade the sword is not intended for historical combat. Material high carbon steel 54SiCr6 Total length 101 cm Blade length 82 cm…
Medieval leather pouch. Handmade and handpainted, decorated with a medieval King's helmet rivet. The tournament helmet is crafted in the design of artwork from the Gulhausen kodex. This is the helm of Premysl Ottokar II (1233 – 26th August 1278) a Czech king, called The Iron and Golden King. He was…
Medieval leather pouch. Size: 18.5 x 20 cm. This pouch is intended as a late XIVth century product.
One-handed Sword with SHARP Blade, the shape is based on the swords from the 14th and 15th century. Superior performance and quality. Not intended for historical combat. Manufactured by Arma Epona Smithy. Material high carbon steel 54SiCr6, leather Total length 101 cm Blade length 82 cm Guard…
Battle ready replica of a hand and a half sword. material: spring steel 54SiCr6 hardness approx. 50 - 52 HRC overall length 121 cm blade length: 95 cm width of the guard: 22 cm width of the blade: 3.6 cm point of balance approx 7 cm below the guard weight: 1,5 kg
Hand made shield with the double-tailed lion - national symbol of Bohemia (part of the Czech Republic).  Size of the shield: ca 50x60 cm.  Thickness 0.8 - 1mm.  For decorative purpose or LARP fighting.
Material: artificial stone. Size: 150x180x20 mm; 0,7 kg.
Material: artificial stone. Size: 135 x 135 x 20 mm; 0,65 kg.
Material: artificial stone. Size: 135x200x75 mm; 1,65 kg.