BOHEMIA, one-handed sword
One-handed Sword with SHARP Blade, the shape is based on the swords from the 14th and 15th century. Superior performance and quality. Not intended for historical combat. Manufactured by Arma Epona Smithy.
Material high carbon steel 54SiCr6, leather
Total length 101 cm
Blade length 82 cm
Guard width 22 cm
Blade width at the guard 4.8 cm
Weight approx. 1.35 kg
Polished blade, pommel and guard
Grip hand-sewn
Riveted pommel
The scabbard is not included in the price.
Related products
$84.24
Catalogue number: LKC54
In stock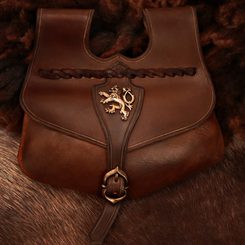 $107.69
Catalogue number: LBA133
In stock