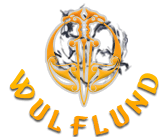 KUDLAK - Werewolf throwing Knife - Set of 3
A throwing knife KUDLAK, professionally designed, manufactured by Arma Epona and tested by the world knife-throwing champion Adam Čeladín. It perfectly fits in your hand and with a center of gravity about 9 cm from the head.
SET OF THREE KNIVES
Overall length: 21.6 cm
Blade length: 13 cm
Max. handle width: 3.9 cm
Material thickness: 5mm
Weight: approx. 194g
Material: spring steel CSN 14 260 (54SiCr6)
Production: Arma Epona forge
Material
Spring steel 14 260 (54SiCr6) has a carbon content of 0.6% which guarantees excellent flexibility and strength. It is suitable for the blades of throwing knives, machetes and swords.
Idea
The name Kudlak has its origins in the religion of ancient Slavs. According to the Word of the Regiment of Igor epic, Prince Vseslav changed into a wolf at night. Also, Dragon of Fire, the hero of Serbian songs turned into a werewolf. Finally, the Old Serbian Code from 1262 states that werewolves caused solar and lunar eclipses which resembles Nordic Fenri.
Kudlak is a dark and evil werewolf from Slovenia who fought Kresnik, a person gifted with supernatural power. The soul of Kresnik was leaving his body in the form of an animal while he was asleep. At night, it fought battles with ghosts and maybe using these kudlaks knives he detered evil spells and protect crops.
The knife is made by our Arma Epona forge in the Czech Republic with focus on quality. Our knives are sought by many great throwers and we are proud that we have never disappointed them.
Related products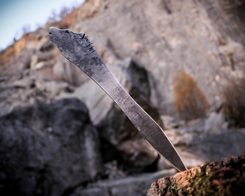 $101.30
Catalogue number: THW08
In stock