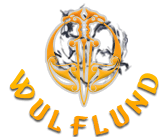 KUDLAK - SLAVIC WEREWOLF T-Shirt for ladies
The name Kudlak has its origins in the religion of ancient Slavs. According to the Word of the Regiment of Igor epic, Prince Vseslav changed into a wolf at night. Also, Dragon of Fire, the hero of Serbian songs turned into a werewolf. Finally, the Old Serbian Code from 1262 states that werewolves caused solar and lunar eclipses which resembles Nordic Fenri.
Kudlak is a dark and evil werewolf from Slovenia who fought Kresnik, a person gifted with supernatural power. The soul of Kresnik was leaving his body in the form of an animal while he was asleep. At night, it fought battles with ghosts and maybe using these kudlaks knives he detered evil spells and protect crops.
Detailed design
Quality print
Gildan T-shirt (US company)
Manufactured by Naav fashion brand
Printed in the Czech Republic
The T-shirt depicts a fight between Krsnik and the dark werewolf Kudlak. It is not only a classic fist fight but also a psychological battle against Kudlak where Krsnik uses magic and spells. In our design, we used throwing knives as a symbol of physical strength and pure mind both needed for knife-throwing. By the way, you can also find these knives in our collection of throwing knives, search for Kudlak - throwing knife.
Related products
$65.69
$55.49
Catalogue number: SLA23
In stock
$11.33
$10.19
Catalogue number: SLA25
In stock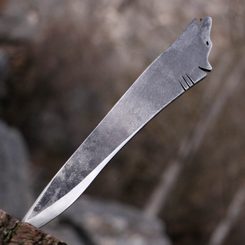 $107.59
Catalogue number: THW16
In stock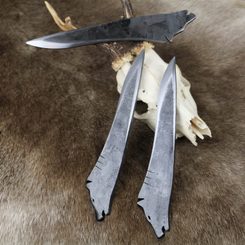 $219.71
Catalogue number: THW17
In stock