EARNAN, Celtic anthropomorphic bronze dagger, damascus steel
EARNAN, Celtic anthropomorphic bronze dagger, damascus steel
Reproduction of Celtic Sword or Dagger with Anthropoid Hilt discovered in 1902 at North Grimston (Ryedale district, North Yorkshire, UK). The sword was found in a grave of a Celtic warrior, along with a shield, a second sword, and a joint of pork (Hull and East Riding Museum).
Overall length: 41 cm
Blade length: 30 cm
Damascus steel is made by our Arma Epona smithy, Prague, Czech Rep.
Earnan is an Irish name for iron.
$73.31
Catalogue number: LBE135
4-6 weeks
Related products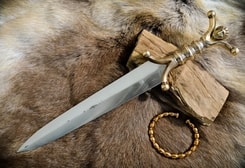 $372.84
Catalogue number: ASW56
In stock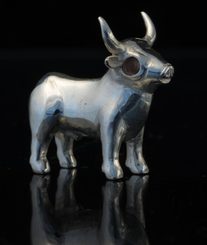 $109.96
Catalogue number: FGJ177
In stock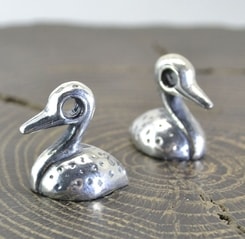 $49.29
Catalogue number: FGJ164
In stock