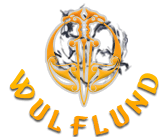 CELTIC AMULET with vitrail.
Tin alloy covered with a thin layer of antimony, patinated
Size 3 cm
CELTIC CROSS inspired by the Book of Kells illuminations.
Tin alloy covered with a thin layer of antimony, patinated
Size 2,8 x 2,8 cm
CELTIC CROSS. Made from tin alloy, covered with antimony, patinated.
Hand carved leather hair brooch. Size: 4,5 x 10 cm.
length: 23 cm
diameter of opening: 3.6 cm
Boars symbolize manliness, protection, and male potency.
The Celtic cross is a combination of Christian cross and the pagan symbol of the Moon Goddess (the circle). The Celtic cross is also refered to as the "Sun Cross". This symbol has been supposedly introduced by St. Patrick. The word "Erin" literally means "Ireland". Material: tin alloy (white…
So called "Celtic helmet of Eastern type", originally made of brass. If you are interested in this product please contact us and we will send you a photo of the original helmet and more information. Price is for basic version (without patina and horse tail)
Massive Celtic replica of a brooch that is a reproduction of very frequent Iron Age fibulas, common namely in France (Bobigny locality) and central Europe. This fibula is hand-forged and we consider it as one of the best replicas on the web. This product is appreciated namely by re-enactors and…
Material: silver (925). Size: 2 x 4 cm. Weight: cca 3,4 g.
Forged Celtic fibula. Material: iron. Length: 10 cm.
These shoes are custom made so we need to know: the distance from your toe to your heel AND fashion size of your common shoes. Shoes are hand made and are made just of leather (suitable for re-enactors). Shoe sole is also leathern. Custom-made shoes. After receiving the order we will send you a…
Gallic helmet for reenactors. The original was found on the locality of Bela Cerkev (Slovenia) and it is one of the most famous helmets in Celtic literature. The bosses are decorated with images of birds.   Material: iron with patina
Boar Figurine Replica of an artefact from Tabor, Bohemia, the Czech Rep., La Tene culture. The boar is a symbol of masculine power, it represents wealth, as well as courage and strength of a warrior. These characteristics are the result of the boar's temperament: toughness, high reproductive…
Sporran (Gaelic word for "purse") is a pouch of Scottish Highlanders. Originally it was an everyday practical item, now it is a part of a Highland outfit.  Material hard leather and goat fur Size 19 x 19 cm
The amulet symbolizes three elements. It is a Celtic (and pre-Celtic ) symbol which is recognized by archeologists in various forms on rock carvings and ceramics. It expresses three various elements (fire, water, air). The circle emphasizes the overall meaning. Material: white metal Size: 5 cm
Hand forged torc - the jewel of the ancient kings, heroes, druids and the Gods. The torc is hand forged, black finished by oak bark and anti-corrosive lacquer is used.