Viking apron made from fine wool, decorated with red silk and hand-made heddle belt. This dress is a necessary part of every costume of a viking woman.
Made on a Birka reconstruction pattern, all visible stitches are hand sewn.
The base dress is not included, but you can order it separetely under catalogue number CFW55. 
Related products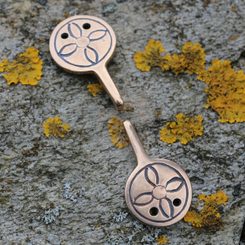 $14.93
Catalogue number: BHJ612
In stock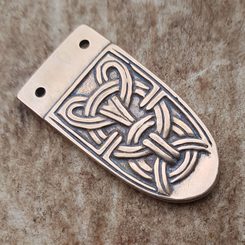 $13.86
Catalogue number: BHJ602
In stock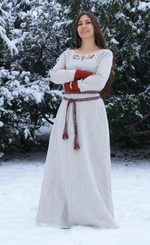 $277.23
Catalogue number: CFW55
5-10 weeks
$133.29
Catalogue number: CFW57
5-10 weeks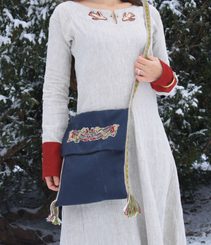 $245.24
Catalogue number: CFW58
5-10 weeks