SMILODON, Sabertooth Tiger Skull Pendant, massive jewel, tin, brass colour
Going back on the journey to prehistory. Our rendition of sabertooh tiger's skull.  The pendant is designed for a wide range of fans but it might be especially appreciated by lovers of rock and metal. Simply brutal!
Wulflund is one of a few jewellery makers in the world that specializes in crafting prehistoric themed pendants.
Material: tin, silver plated, patina
Measurements:  4.8 cm x 2.5 cm
Height: 1.9 cm
Related products
$250.58
Catalogue number: SBR240
In stock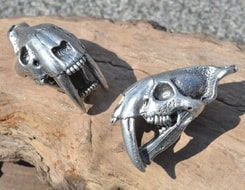 $12.80
Catalogue number: OPE94
In stock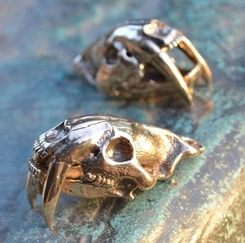 $39.45
Catalogue number: BHJ71
In stock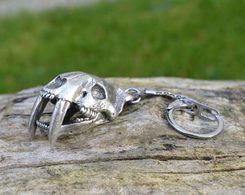 $12.80
Catalogue number: OPE96
1-2 weeks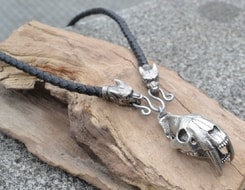 $21.33
Catalogue number: DIN8
In 1 week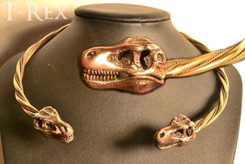 $67.18
Catalogue number: BHJ120
2-3 weeks