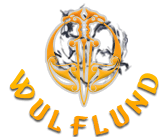 Celtic Iron Age belt, oppidum Stradonice, Bohemia
A belt featuring a Celtic buckle. Celtic (La Tene) belt buckles were usually very simple. The buckle on this belt is an exact replica of a Boii belt buckle from Oppidum of Stradonice, the Czech Republic. This was one of the largest Celtic settlements in Central Europe with an area of approx. 90 ha. In 1877, a treasure of 200 golden coins was found here. Thousands of unique items were discovered in the oppidum since suggesting this was a rich settlement and a centre of craftsmanship.
Please let us know your waist size as we make this belt made-to-measure.
Material: bronze, leather
Size of the buckle: 2,2 x 3 × 1,5 cm
Related products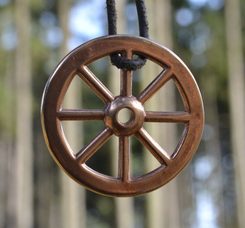 $20.26
Catalogue number: SBR205
In stock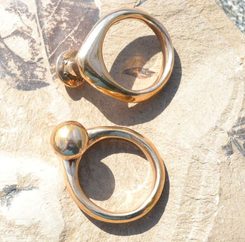 $27.72
Catalogue number: BHJ88
In stock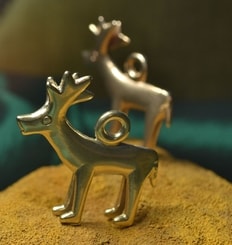 $21.33
Catalogue number: SBR207
In stock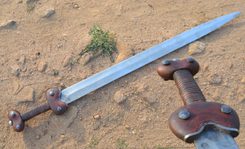 $511.81
Catalogue number: ASW39
In stock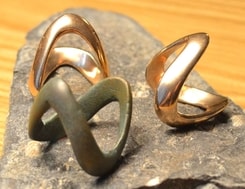 $22.39
Catalogue number: BHJ36
In stock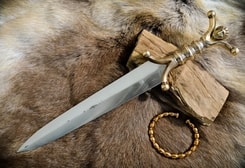 $405.19
Catalogue number: ASW56
8-12 weeks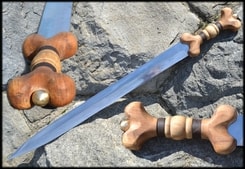 $421.18
Catalogue number: ASW27
4 weeks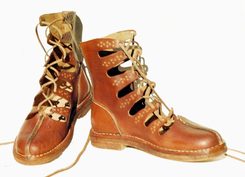 $330.55
Catalogue number: ANB08
5 weeks