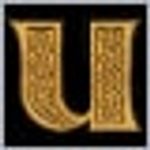 TOP QUALITY Executive Leather BELT with our own Sterling SILVER Buckle. We can produce better quality leatherware than most established manufacturers. Our own crafted buckles. Sterling silver buckle 2 layers of high quality leather For discerning customers Czech production by Wulflund, Prague…
COLLECTOR'S VIKING BRACELET we designed at the instigation of the History Channel for the cast and the crew of the VIKINGS SERIES. The bracelet is twisted from silver wires, the beast head cast using lost wax casting method, soldered, all hand polished. The design is based on the carved dragon…
Our Collector's TORC (Torques) based on a bracelet we designed at the instigation of the History Channel for the cast and the crew of the VIKINGS SERIES. The torc is twisted from brass wires, the beast head cast using lost wax casting method, soldered together, all hand polished. Torque …
COLLECTOR'S VIKING BRACELET we designed at the instigation of the History Channel for the cast and the crew of the VIKINGS SERIES. This bracelet is twisted from brass wires, the beast head cast using the lost wax casting method, soldered together, all hand polished. The design is based on the…
Beautiful and grand handcrafted drinking horn that may be used for ceremonies, or as a prestigious gift. Handmade food safe pewter decorations include mascaron, knight and an empty coat of arms, where you can engarve your name, initials or family crest. Our customers in the USA frequently…
Wooden BEER MUG hand crafted from OAK, treated with a layer of bee wax on the inside. Handcrafted in Serbia. Material: oak wood, jute string Height: 15 cm Diameter: 9.5 cm Volume: 400 ml To comply with EU laws, we sell this item as a decorative replica only.
LORCAN, hand weaved woolen throw with fringe. Celtic motifs in pure wool and linen webbing, dyed with natural dyes.
Black, grey and white wool
Dyes - nettle, wild madder, onion peel
Replica of a Celtic bracelet.
Material: bronze
Approximate size: 90×75 mm
Approximate weight: 80 g
Sun Circle, a bronze Celtic pendant inspired by an artefact uncovered at oppidum Zavist, Prague, the Czech Republic. Hidden bale pendant. Material: bronze Size: 2.5 cm
Forged Early Medieval Sword Replica (Merovingian dynasty type) found in Finland with hand carved wooden handle, sharp blade for collector's. overall length 88 cm blade length 74 cm width of guard 8.3 cm max blade width 4.7 cm balance point: 15.5 cm
OAK Leaves Forrest GLASS GOBLET. Forrest glass is late medieval glass produced in northwestern and central Europe between cca 1000–1700 CE. It used to be made in forrested areas and it is characterized by a greenish color, the beautiful effect caused by the fact that the glassmakers had access to…
Exact replica of a Roman wooden box. In the ancient times people used similar boxes for storage of various material: hygienic tools, steel for setting fire, herbs,  figures of the Gods etc. It is very probable that similar boxes were used elsewhere in ancient Europe - Gallia, Dacia,…
German Horseman's Axe decorated with etching, unique collectible replica, origin Southern Germany. dangerous weapon not intended for reenactment we can make blunt (for reenactment) on special request
A reindeer fur hide is a natural, multipurpose, and luxurious product. We import them directly from the Arctic Cirle region in Lapland, (the Finish part). They are of  'high quality - large' grade. The fur hides are obtained and exported legally in accordance with the Finnish law and are not…
Replica of the Lough Henney helmet, now deposited in the Ulster museum. The original of the helmet was found on a battlefield at Lough Henney and was worn by an Irish gallowglass. Material 1.5 mm blackened steel, brass
Unique and probably the first appearance of Thor's hammer in sci-fi necro-organic design on the market. Is is a synthesis of the human body (spine, pelvis) with body parts of arthropods. Large and heavy. Thor's Hammer, or Mjöllnir, is God Thor's magical weapon. The hammer is unbreakable, it always…
Authentic reproduction of a Viking TERMINAL for necklaces (specially for Thor's hammers). The original was found together with a hammer, or Mjolnir, in the locality of Ödeshög - Östergötland, Sweden. You can use the terminals for other jewelry items such as braclets. Material: bronze Size: 1 x…
Large Sabertooh Tiger Skull Pendant.
material: bronze
measurement:  4.8 cm x 2.5 cm, height: 1.9 cm
Luxury moldavite pendant with filigree silver. Made in the Czech republic, the homeland of moldavites, by Wulflund. Material sterling silver, moldavite Width approx. 2 cm Height 5 cm Total weight approx. 10 g