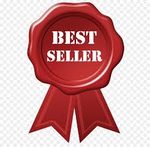 Sterling SILVER Vegvísir VIKING RUNE Pendant. VEGVÍSIR, meaning That Which Shows the Way, is an icelandic magical rune intended to help the bearer find their way through rough weather. If this sign is carried, one will never lose one's way in storms or bad weather, even when the way is not…
Collach CELTIC BOAR Silver PENDANT. Wild boar is, besides birds of prey, the most frequently depicted animal in Celtic art. This indicates that it had a special significance in society. The available archaeological and numismatic evidence also strongly suggests that boar hunts may have played an…
Sterling SILVER SPARTAN HELMET PENDANT. pendant of helmet of one of the most feared military forces in the Greek world.. This is SPARTA!  Material: sterling silver Size: 1.9 x 2.7 cm Size of hidden bale: 4 x 6 mm
Leather Sheath for Medieval Swords. We will custom make a sheath for your own sword, please see the picture at the begining of this catergory for the required measurements  craft this sheath to fit one of our swords
Decorated Leather Sheath for Viking Swords. We will- custom make a sheath for your own sword, please see the picture at the begining of this catergory for the required measurements  craft this sheath to fit one of our swords
So called Troll Cross is a strong protective symbol of the old Scandinavian folklore. It protects people, animals and homes against evil and it will help you in a forrest if you encounter trolls and other unfriendly creatures. The pendant is based on the rune called Othila, a strong Germanic…
Celtic SWORD or DAGGER Reproduction with Human Body Shaped Bronze Hilt. The original artefact was discovered in 1902 at North Grimston, North Yorkshire, UK, in the grave of a Celtic warrior, along with a shield, a second sword, and a joint of pork. Material: bronze, 54SiCr6 steel Overall length:…
Symbol of Lunitsa (or Lunula - little moon) is a female symbol. Such jewels were worn by Slavic and Viking women. It is a symbol of fertility, good luck and a happy life.  Material: sterling silver Size: 3 x 3.6 cm
Naturalistic silver pendant of a Norse wolf. Wolf symbolizes not only independence but also a life within a family or a community and the quality of being loyal. It can be interpreted as a symbol of a fight for survival and a journey of self-discovery. Material: sterling silver Size 2.2. x 4 cm …
Massive pendant inspired by the viking art style Borre (named after the locality in Norway, the 9th-10th century). Wolf terminals on the leather bolo are inspired by the Wolf Cross from Iceland. The fate of this mythological wolf is to fight with Odin during Ragnarök. Wolf symbolizes not…
An Icelandic Thor's hammer, the so-called wolf cross. The original was found in Fossi, Iceland. Our reproduction is more animalistic, the likes of Fenrir, the Viking wolf. Similar zoomorphic pendants were found in Norway as well. Material: sterling silver Size: 2.2 x 4.1 cm Weight: approx. 9 g
Fenrir - the Viking Wolf Sterling Silver PENDANT, one of our most distinguished products. The design is inspired by the Viking art style Borre (named after the locality in Norway, 9th-10th century). Wolf symbolizes strength, endurance and freedom.Fenrir is the eldest son of the God Loki and the…
Valknut Silver Viking Pendant. The Valknut (pronounced "VAL-knoot") is one of the most widely-discussed yet enigmatic of all of the Norse mythological symbols. It appears on several runestones and pictorial memorial stones from the Viking Age on the Swedish island of Gotland, as well as on…
A beautiful piece inspired by Slavic early Medieval finds of the Great Moravian Empire. Vesna is according to Slavic Mythology the Goddess of youth, life, beauty, love and the spring. Material sterling silver Size 3 x 3.7 cm, bale6 mm in diameter Weight 9 g On request we can place a gem of…
A replica of an old Slavic jewel - Lunitsa (also Lunula or Luneta). Casted granulation and filigree. The original was found near the town of Staré Město (Old Town), the Great Moravian Empire (first state of Western Slavs), today the Czech Rep, 9th century. The symbol of Lunitsa (or Lunula - little…
SLAVIC SVARGA (the Sun), a symbol of the god Svarog - the God of the Heavenly Light and Fire. Material: sterling silver  Weight: approx. 4.5 g Diameter: approx. 3 cm plus 4 x 7 mm eyelet
Valkyrie - replica of a find from the 10th century, Birka, Sweden.
Material: sterling silver
Height: 3 cm
Weight: about 5 g
Hidden bale
Valkyrie - silver pendant, inspired by a find from Uppland, Sweden.Valkyrie is a protective godess who takes fallen warriors to Valhala. Material sterling silver Height 3,5 cm Weight 3,8 g Photo of the original viking archaeological find.
Originally a small Viking God Thor bronze figure, seated and holding his hammer, which was found near the area of Akureyri, Iceland, around 1 000 CE. The figure is exhibited at the National Museum in Reykjavik, Iceland. Our reproduction is made of silver, the chain or cord is led through under Thor…
Norse God Frey Sterling Silver Pendant. Frey, or Freyr, is associated with prosperity, sunshine and fair weather and is often pictured as a phallic fertility God. He is the son of Sea God Njörðr and Goddess Freyja's brother. He rides the shining boar Gullinburst. Material sterling silver Height 2…