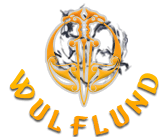 Pendants - historical jewelry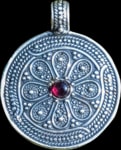 Pendants - historical jewelry
You will find all kinds of silver replica jewellery from many different European cultures here. You can compare the artistic styles of, for example, the ancient Celts, Etruscans, and Romans. The Slavs and the Vikings adopted similar artistic styles and techniques, their jewellery has been celebrated as some of Europe's most beautiful, but let's not forget the Lombards: they also crafted very interesting precious gemstones jewelry during their heyday.
We are especially proud of our wide selection of Thor's Hammer pendants. We also manufacture medieval, Renaissance and Baroque jewellery. We play with shapes and forms and love to get inspired by historical treasures in order to create truly original designer pieces.
Our jewellers take pride in using the very best materials available and maintaining the highest standards in their work. We believe that high quality jewelry and amulets possess a soul and we create every piece with the expectation, that the wearers will probably keep theirs on for the rest of their lives. We have become one of the world's leading producers of historical jewellery reproductions and we are trying to bring well-deserved fame back home to Czech artisans.
$41.58
Catalogue number: ODI147
In stock
$69.31
$48.52
Catalogue number: FGJ163
In stock